How To Buy The Correct Head Unit Size For Your Car?
Do you think about getting a new car stereo? A few crucial segments need to be taken into account . Your car needs to be outfitted with top- notch speakers, a thunderous subwoofer, an amazing enhancer, and— most importantly— a brand- new Android head unit.
Your in- car entertainment experience will be transformed by a quality car infotainment system head unit, which also has cutting- edge security features like Internet, Bluetooth, and smartphone connectivity.
Know the precise head unit measurements that will fit your car when purchasing a car music system. For your needs , Eslyyds Head Units offer a variety of options and features.
How is a head unit measured?
if the radio is mounted in the dashboard, the total height measured from the inside of the bezel( the trim surrounding the stereo to hide the bodywork). Head units typically come in single DIN with a 180 x 50 mm panel or double DIN, which is twice as tall. 
SINGLE DIN SIZE: WHAT IS IT ?
 A single DIN- sized head unit, which measures 2 inches tall and 7 inches wide, is the standard radio body or stereo head size in the automotive industry. Make sure you are aware of the maximum head unit depth that the dashboard of your car can support because the system 's depth can vary.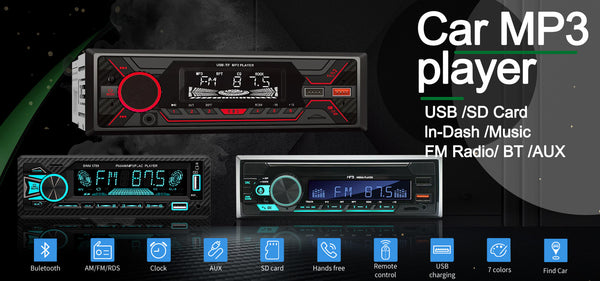 DOUBLE DIN SIZE: WHAT IS IT ?
 Double DIN size, which is 4 inches tall and 7 inches wide, is twice as tall as a single DIN head unit, as the name implies. The dashboard screen on a Double DIN head is larger, which makes it easier to use.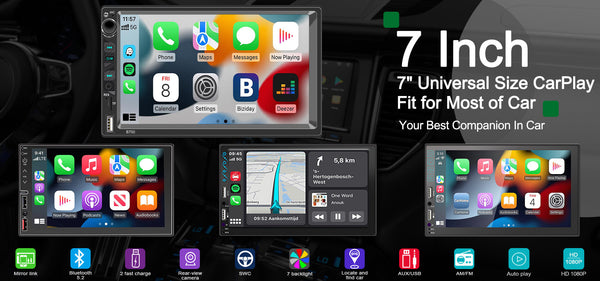 Do all Head Units have a universal design?
Not all head units are created equal. Choose an Android headphone that perfectly fits in the dashboard of your car. Before purchasing a car stereo, email us or chat with us on WhatsApp if you are unsure. There are universal head units that work with the majority of vehicle stereo systems.